After realizing how lazy I've been and became a best friend to procrastination, I decided to pull a weekend of pure crafting. My long refreshing trip last month has put me in the mood of restarting a new year by inspiring others and igniting their creativity. So here we go...
my February
technique club
cards.
This month we are using the new scented embossing powders! Have a sniff and you won't be able to give away the card! Scented embossing powders come in vanilla, melon and cherry!
This card is a case from Marlene Peters. She's so full of talent!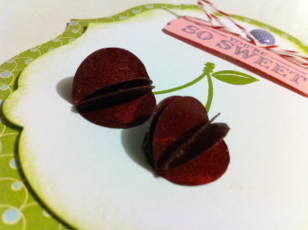 Stamp club
is always accepting new members! Interested in just dropping in? Join me as a drop-in member for $12 and you'll be able to complete this card along with another fun card!
February stamp club meet is on Thurs, Feb 23 from 7:30pm. Contact me if you are interested! There are other stamp club options available too!
Visit the
stamp club page
Pin It now!